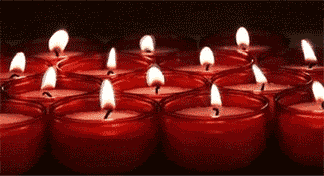 This week, we have 2 feast days that have to do with candles. Today is Candlemas. Many churches will bless any candles that you bring to Mass today.
Tomorrow is the Feast of St. Blaise when Catholics get their throats blessed using 2 crossed candles.
Thankfully the days are getting longer this time of year and Light seems to be on the horizon. The Church uses the seasons and physical symbols to remind us of greater truths.