This is Holy Week.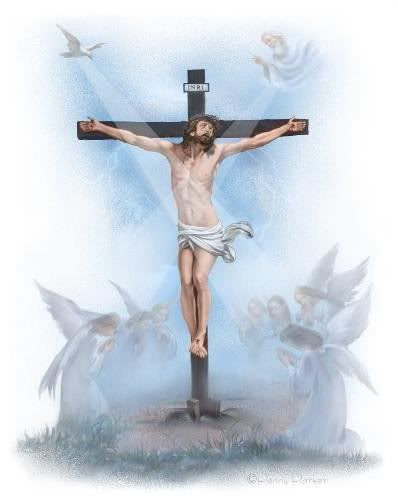 Listening to Father Benedict Grochel on EWTN today reminded me of some ways to focus our thoughts this week. We should resolve to redouble our efforts to live out our Lenten spirituality. Go to Mass as often as possible and confession if you have not been already during the season.
Turn off the television this week. Make a point to only watch those things which directly relate to this holy season. Get a copy of
The Passion of the Christ
, or
Jesus of Nazareth
and watch it prayerfully.
Try your best to clear your calendar of extraneous commitments, especially on Good Friday. While not a holy day of "obligation", it is a very solemn day in the Christian calendar in which to set aside to remember Christ's sacrifice.
Take part in the Easter Triduum. Attend Holy Thursday Mass, Good Friday Services and the Easter Vigil or Easter Sunday Mass.
Make a point to read one of the Passion accounts in the New Testament and to pray the Sorrowful Mysteries of the Rosary at the 3:00 hour on Good Friday. If possible, set aside the time from 12 noon to 3:00 on Good Friday, and commemorate the death of Our Lord on the cross in your own quiet and contemplative way.